Warwick Rotary were intrigued to hear from Robin Allen of Rushden Rotary Club about a new project they are doing with local schools. "Prison – Me No Way" is a unique anti-crime initiative designed to divert young people from crime, anti-social behaviour and imprisonment. Established in 1993 the No Way Trust set up by officers at HMP Hull has now worked with over 1.2 million young people.
The project sets up in a senior school for a whole day with Year 9 pupils and focuses on a realistic car crash. Throughout the day the students experience first-hand the realities of serious crime and prison by taking part in the process. Police, Ambulance, Magistrates, and Fire Rescue co-ordinate to rescue the crash victims, "arrest" the driver, prosecute in a Magistrates court and finally each pupil experiences time in "jail". They learn that choices and actions have consequences and that a criminal record will affect their chances of employment and can prevent them travelling to the USA, and other countries.
Each day costs £3,000 to organise, although the services donate their time and use it as a training exercise. Rushden Rotary have organised 4 events, a 5th is due this January and President David Brain presented a cheque to Robin towards the costs of the course.
Members of the Youth Committee will be talking to local senior schools to see if they would be interested in running an event and will be visiting Rushden during their next course. For further information contact No Way Trust www.pmnw.co.uk
Rotarians reflected that experience days like this would be applicable anywhere and should form part of a General Studies curriculum. Even one young person deciding not to drink and drive, and one life saved would be worth this relatively insignificant cost. We could all recall a number of local cases which have involved loss of life, and the terrible impact this had on our community.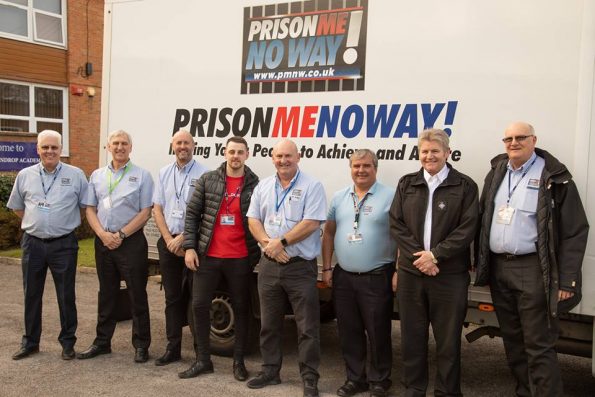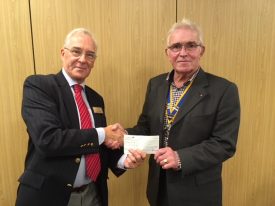 News