Thousands turned out for a fantastic evening at Warwick Town Bonfire at the racecourse last Saturday – November 3rd.    The evening was dry and blustery, and visitors got a great view of the show from the grandstands.
Gates opened early with the funfair soon busy with the shrieks of excited children. The Guys made by the youngsters at Newburgh & Westgate Schools added to the atmosphere as people came in, and a steel band provided a carnival atmosphere.
A brisk trade was soon underway with sales of hot food and drink, litesticks and mulled wine. The racecourse bars were busy, and the new chilli beef suppers with a view from the restaurant were sold out well in advance.
The children's fireworks at 6pm really got the party started and at 6.30 Cllr Richard Eddy, Mayor of Warwick accompanied by the Presidents of Rotary and Lions, who organised the show, counted down as the Bonfire was lit. The main firework show then got under way with massive bangs and colourful displays.
David Shore, Chair of the Bonfire Committee said "we are delighted how well the event has settled into the racecourse, and that we can expand the show. We are most grateful for the support of the Jockey Club and Warwick racecourse, it's been a really great night".
Proceeds are distributed to local charities and good causes by the organising clubs.
The committee would also like to acknowledge the support of Bovis Homes, Unipart Logistics, The Tuckery, and Hilton Hotel, as well as all the local retailers who helped with the sale of advance tickets.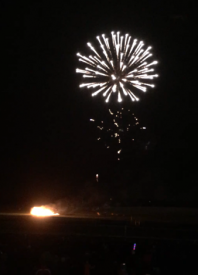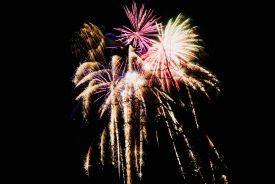 Past Events