David Phillips, the "Marathon Man" returned to the club recently to tell us he has now achieved his target of completing 500 Marathons over the last 38 years. During this time he has raised over £130,000 for the Brain & Spine Foundation.

He can't stop running though and his target now is to run 400 1/2 marathons! He brought along a lot of memorabilia that he has accrued from around the world with his running endeavours.

It is a HUGE achievement which left us all in awe.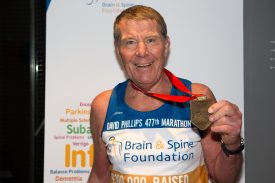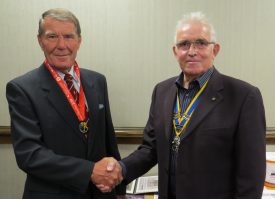 News