Don McConnell: Rotary Service Award
President David Brain and Secretary Jackie Crampton visited Rotarian Don and his wife Val on April 27th. President David Brain presented Don with a 50 years' service award, see below.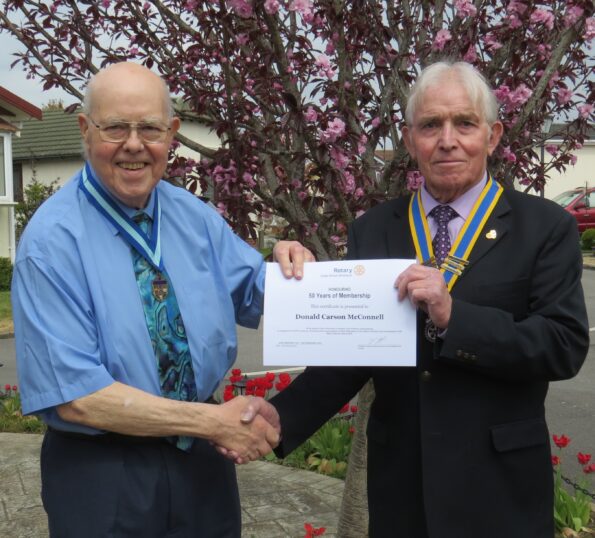 Now an Honorary Member, Don has had a distinguished Rotary career. He was Club Secretary from 1974 – 1978, became Club President in 1983 – 1984, and District Governor in 2006 – 2007.
Both Don & Val are in good health and Don is now able to join club meetings via Zoom, which has been an unexpected pleasure for both.
Uncategorized