Rotarian Camille raises funds for ShelterBox.
ShelterBox is an international disaster relief organisation that provides emergency shelter and other essential items to families who have lost their homes to disasters – providing shelter and supporting recovery.
ShelterBox is currently active in 9 areas around the world. Global travel restrictions are making it tougher to support communities. But ShelterBox's links with local partners, combined with storage of shelter materials and tools in locations globally, means they are still able to get shelter to families who need it.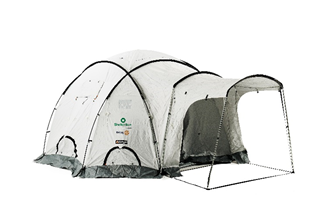 Lucy Carr, Rotary Engagement Manager from ShelterBox joined a Zoom meeting of Warwick Rotarians recently to tell them how the charity is responding to Coronavirus.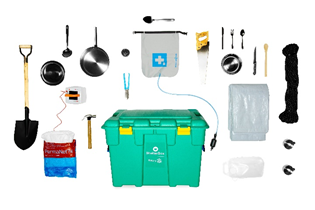 'When you lose your home after a disaster or in a conflict, your ability to stay safe and healthy is already compromised. Right now at ShelterBox we're adapting how we work, as coronavirus creates a whole new level of risk for vulnerable families who have lost their homes.'
In the face of the coronavirus pandemic, ShelterBox are using their experience and expertise in new ways – providing shelter to help slow the spread of coronavirus in crowded camps and towns.
With adequate shelter families can self-isolate; household items like cooking sets, blankets and water filters will help reduce sharing between families and providing washbasins and soap alongside healthcare messaging will help families stay as healthy as possible.
Warwick Rotary Club has already sent £500 since the start of the coronavirus pandemic and wanted to hear how this was being used.
Rotarian Camille Sethi also announced that she will be running a Half Marathon on 19th July, in aid of ShelterBox and the vital work they do around the world. If you would like to support Camille find JustGiving/fundraising/camille-sethi or cheer her on from Market Square at 9am returning to the racecourse about 11am.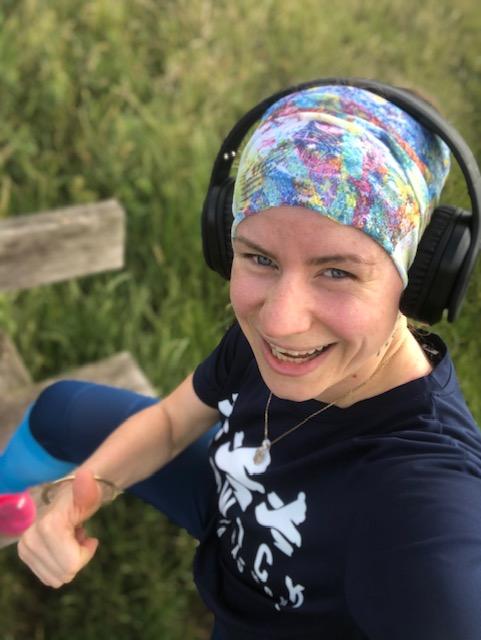 ShelterBox was started in 2000 by the Rotary Club of Helston-Lizard. Today the charity is now a formal partner to Rotary International. Over the last 20 years ShelterBox has supported the recovery of over 1.5 million people after disaster, across 97 countries.
Operations are currently underway in Syria, Somaliland, Tanzania, Nigeria, Cameroon, Vanuatu, Ethiopia, Burkina Faso and Philippines.
News