Local musician Alex Clarke who plays the saxophone, made an assured presentation to Rotarians in Warwick last week via Zoom.
Alex came to the attention of Warwick Rotarians when she was a finalist in the BBC Young Jazz Musician 2020 competition broadcast at the end of last year. A clip from the competition was played at the beginning to show off her abilities. Although not the winner, in a year when live performances have been severely restricted, she enjoyed the experience which has led to a number of opportunities.
Alex explained that her interest was fostered at school in Macclesfield where she had the opportunity to play, first the recorder, then flute and after hearing the school band to learn the saxophone joining in with school concerts. This was "music to the ears" of Rotarians listening as Warwick Rotary works with the Warwickshire Music Hub to present an annual Midsummer school's concert in June each year and they appreciated knowing their efforts are worthwhile!
From 15 yrs old Alex sought out professionals for their advice and was soon asked to join them on stage. She is an alumnus of the National Youth Jazz Collective and loves the joy of music and improvisation with others. Alex plays traditional jazz to bebop and she has her own Quartet which plays American songbook and a Quintet playing New Orleans style jazz.
Now the winner of "Rising Star" category in the 2019 British Jazz Awards in 2019 she released a debut album "Mirage" in 2018, and is still only 21 years old. After leaving college Alex works at Warwick School as a music assistant which enables her to work professionally in clubs, theatres and festivals. She is as impatient as the rest of us to be able to re-start public performances, although she can be found on-line on YouTube and playing live on Facebook. Visit www.alexclarkejazz.co.uk
Thanking Alex for her presentation, Rotarian Alan Bailey spoke for everyone when he said how impressed we were by her passion and musicality. Pupils at Warwick School are fortunate to have her as a teacher and she was wished well for her future career.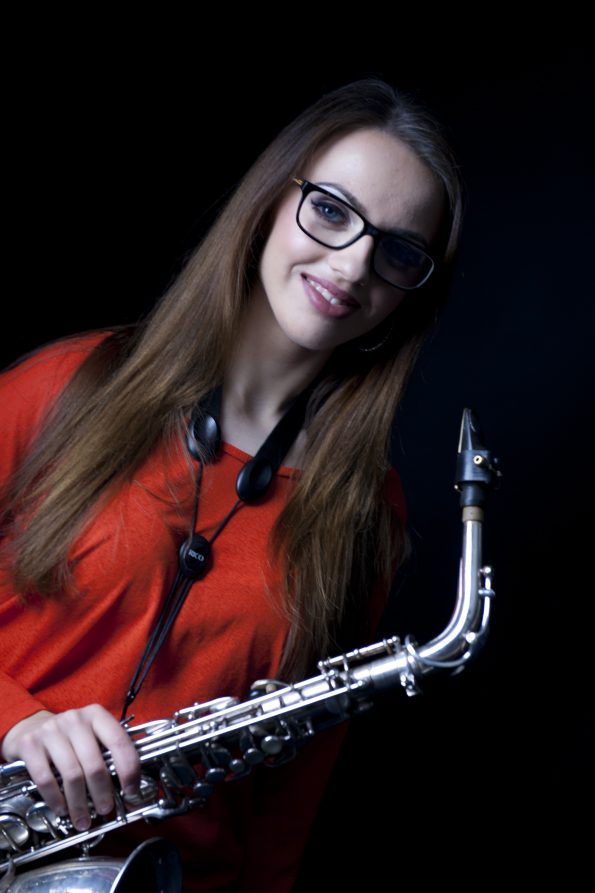 News