The club recently received a very interesting presentation from Roger Neuberg of Oadby Rotary, who talked on the subject of "Adopt a Workshop", their project to re-open the Jaipur Limb fitting centre in Buluba, Uganda.
Once a busy centre fitting limbs to some of the 18,000 amputees in Uganda it is now mothballed due to retirement of the manager, but it is still desperately needed.    Clubs around UK are raising funds for a Global grant to renovate the centre and introduce 3D printing of prosthetic limbs.
He explained that once  patients can get off the floor and be mobile, they can earn a living for themselves and their family.   Without this assistance and the determination to find work they sink deeper into poverty, with no prospects at all.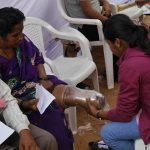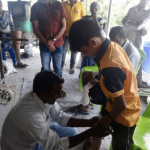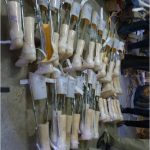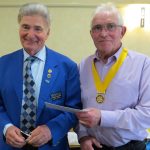 At the conclusion of his talk a cheque was presented to Roger by President-elect, David Brain
News