On Feb 2nd President Paul Jaspal presented a Paul Harris Sapphire badge to Rotarian Laurie Day at an evening celebrating the 2nd Warwick Sea Scouts new HQ.
Scout leaders applauded the award as Laurie an architect had worked with them in the initial stages, pro-bono, to obtain planning approval and still provides advice.
This strong Rotary commitment fits within an active professional and business life, many people and volunteer organisations within the area have freely benefited from his advice, enormous amount of time, input and expertise.
In addition to his work with the Scouts, Laurie undertakes design work for disabled people, maintained our speaker programme during lockdown, is Youth Services chair, helped provide computers for disadvantaged youngsters during Covid and ran the recent Youth Speaks competition.
Truly an example of "Service above Self".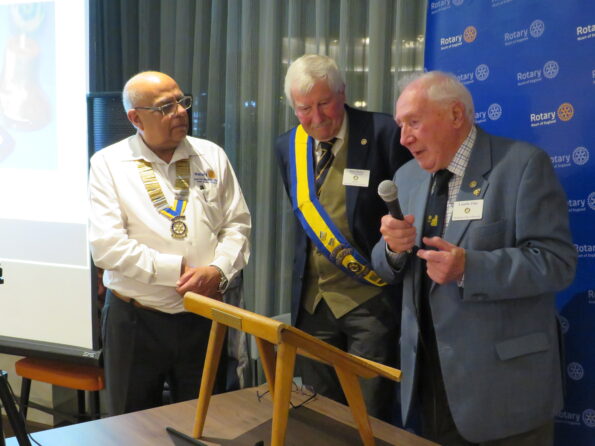 News