The Rotary Club of Warwick welcomed young students from local secondary schools to their annual scholar's lunch this week. Six final year students from Kings High, Warwick and Aylesford sixth forms, together with their teachers, joined Rotarians for lunch at Warwick Hilton.
Rotarian Alan Bailey gave them an introduction to the work of Rotary around the world, and how it offers a readymade network for them in every town and city. A short video was shown on Rotary's fight to eradicate the world of the disease of Polio which used to disable millions of children and encouraged them that no challenge is too great if you work as a team.
Other projects which the club has undertaken locally for young people were showcased: gaining planning permission for the 2nd Warwick Sea Scouts new headquarters; helping a family with a disabled child with extensions to their home; support to Northleigh House school for bullied children, support to Young Carers and Safeline helping young people avoid becoming victims of sexual assault. Overseas aid includes Shelterboxes sent to the Bahamas, and the Chernobyl children from Belarus brought to Warwick Castle.
Alan explained club members work hard in all weathers to raise money to fund these projects– over £36,000 last year, with bucket collections and events such as the Bonfire and Carols. Then referring to Greta Thurnberg's example demonstrating the power of young people to take action and change things, Alan challenged each pupil to identify a need either locally or internationally and do something about it. Each was given a cheque for £50 and asked to make it grow, address the need and return to club next year to account for it.
President David Brain thanked the students for taking time out from preparing for their exams and wished them every success for the future.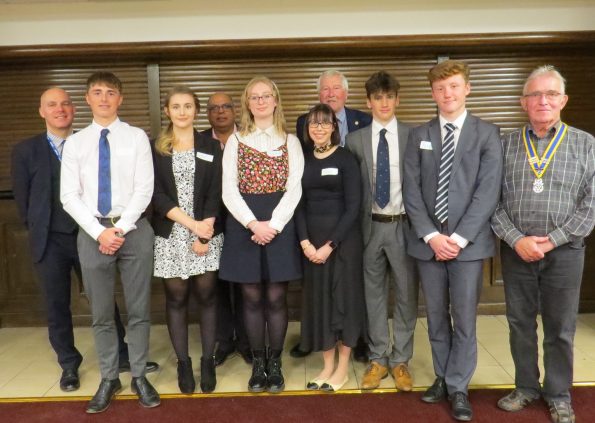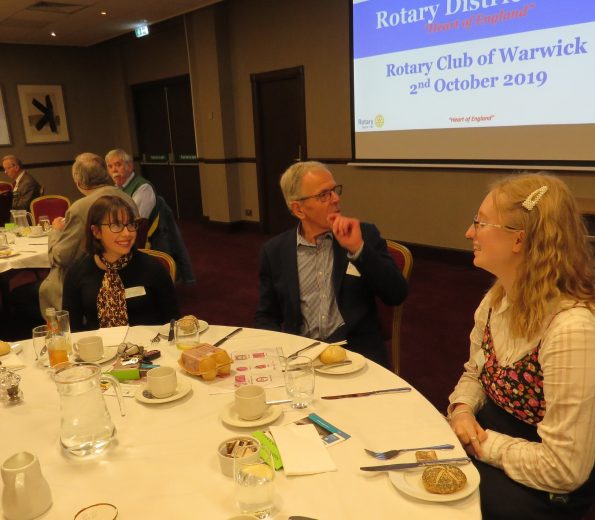 News