The Rotary Club of Warwick took votes to decide which local charity should receive a "Make a Difference" Grant this year. Following a presentation to the club the 2nd Warwick Sea Scouts were successful in winning £10,000 which will enable them to start fencing off their new boat yard.
The Sea Scouts are a very busy group, catering for all ages, currently based in dilapidated hut on the bank of the River Avon in St Nicholas Park. Plans are in place to build a new building adjacent to the sports centre, but the First Phase was to rebuild the jetties and relocate their boat park from Myton Fields.
The work to upgrade the jetties has just been finished, and the Sea Scouts needed help to complete the fencing. Now the "Make a difference" grant enables this work to start in the next few weeks, and complete Phase 1 of the project.
Janette Eslick fundraiser with the Sea Scouts returned to the club on Wednesday to receive a cheque from President David Smith.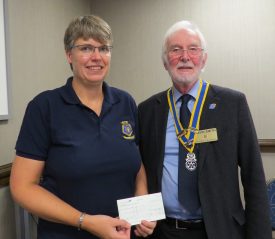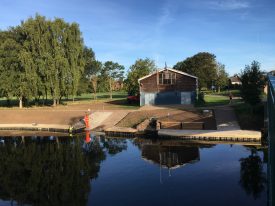 News