Warwick Rotary Club kept up it's friendship with Thailand recently when hearing from Jackie Winitkun, of "Magic of Thailand" about how Thailand has been coping during Coronavirus.
Following the Boxing day Tsunami in Thailand in 2005 the Warwick Rotary club established an annual food and dance Thai Festival to raise money for aid. For the last 3 years these have been organised by Magic of Thailand, with the 2020 festival unfortunately cancelled due to Coronavirus. Over these years' friendships have been established bringing awareness of the customs and traditions of the country.
"Magic of Thailand" are closely in touch with their families in Thailand who were subject to strict lockdown from the beginning of April with businesses closed and much unemployment. Jackie Winitkun told how life there is often "hand to mouth" and she sent money for food parcels for the poor people in Sukothai where she came from. She then got together with 4 friends and set up a charity project "Learn to Gift" teaching English language to Thai people on-line. With up to 50 students they were able to raise over £3,000 for food and aid for the vulnerable.
When Rotarians saw this project on Facebook they agreed to send £250 for food parcels which were distributed by Jackie's mother and others. The pictures shows lines of people waiting for aid, and a large "Thank you" poster. Later the region was hit by flooding 2 meters deep and further aid had to be distributed by boat. A local canteen was set up with hot meals and bottled water distribution. Finding vulnerable people isolated and in need they gave bedding and other assistance required.
Jackie Winitkun reported that Thailand has only suffered 53 deaths from Coronavirus which she puts down to the population rapidly adopting face masks and maintaining social distancing. The borders were closed on April 1st, any Thai returning were put into 14 days quarantine in a hotel at state expense. Finally on October 1st the first 1,250 tourists from China have been allowed into Phuket with strict monitoring.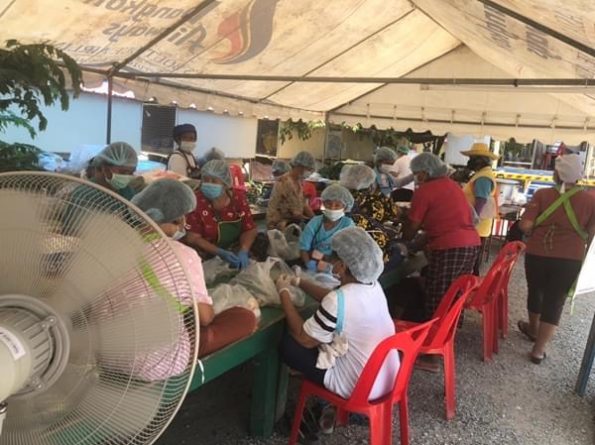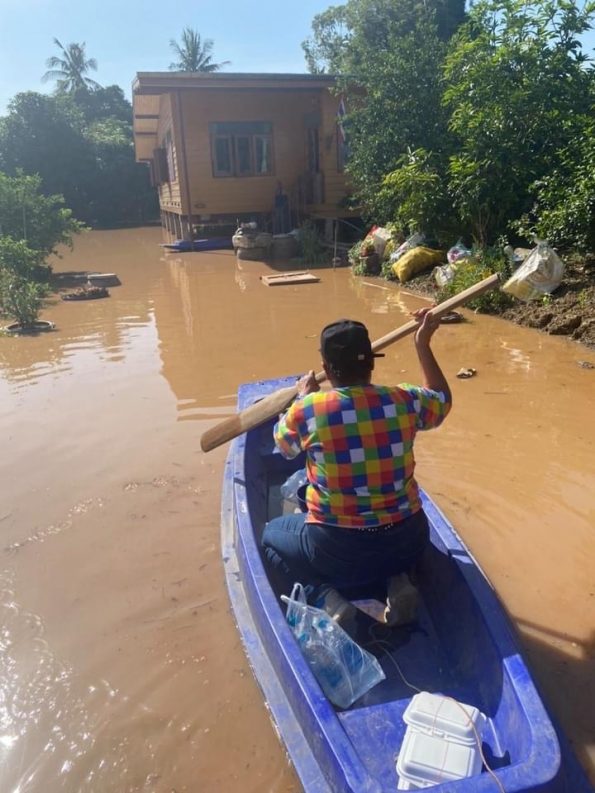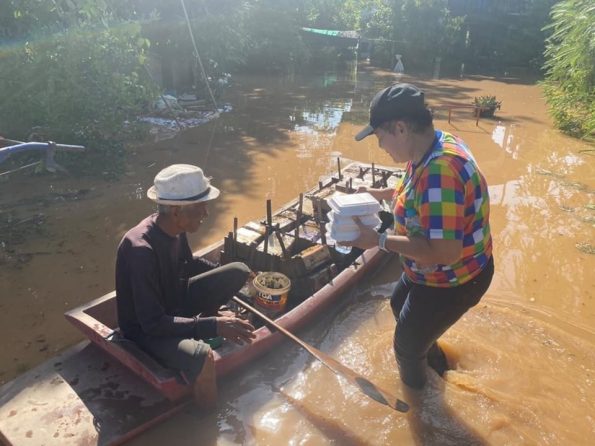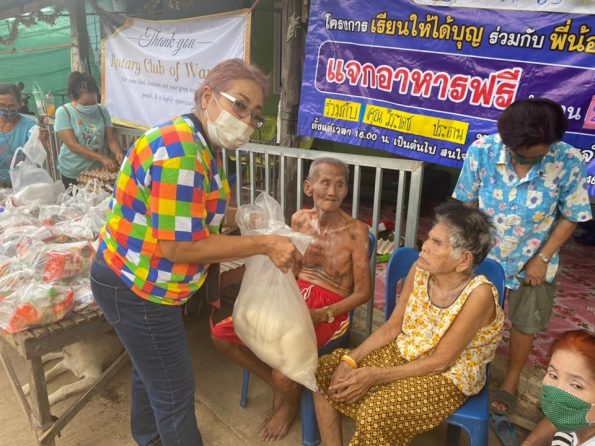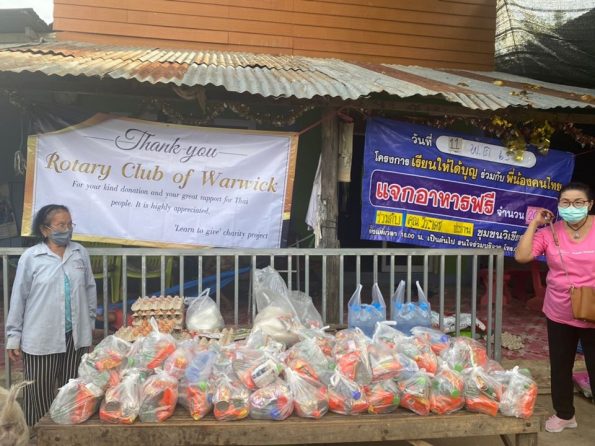 News